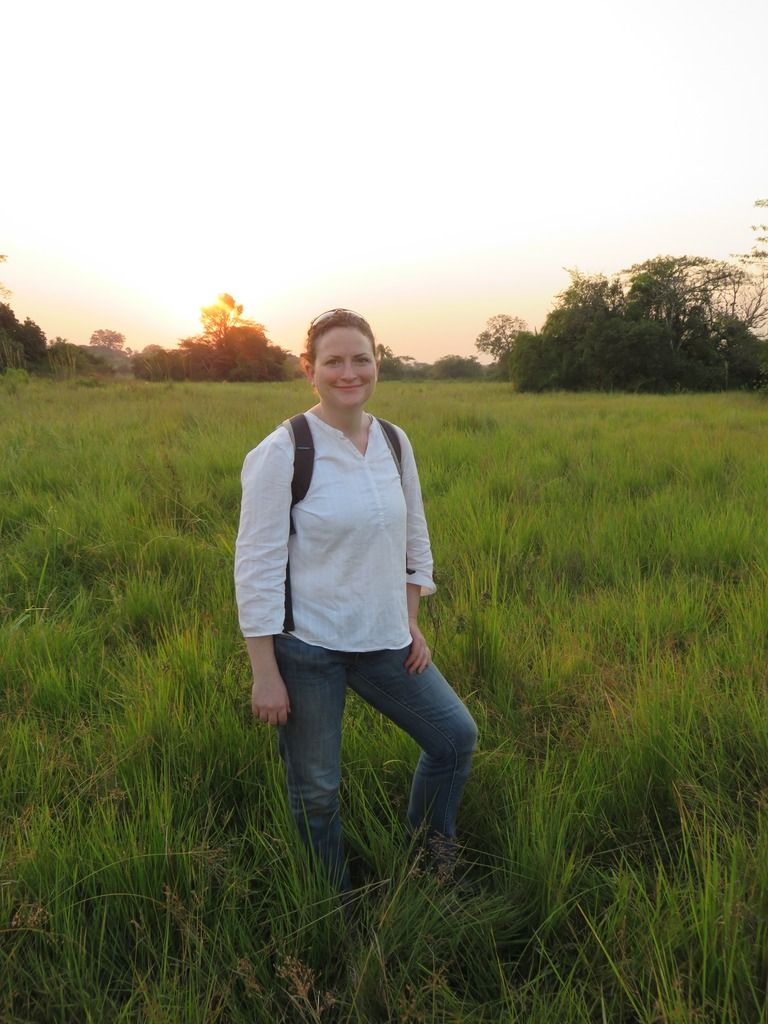 Dr Marjorie Lundgren
Postdoctoral researcher in eco-physiology and evolution
Department of Animal and Plant Sciences
University of Sheffield, Western Bank
Sheffield, S10 2TN United Kingdom
Email: marjorie.lundgren@sheffield.ac.uk
Twitter: @Marj_Lundgren
Google Scholar: Citations
ResearchGate: Profile
&nbsp
Education
University of Sheffield, Sheffield, UK. PhD in Animal and Plant Sciences, 2015.
Wesleyan University, Connecticut, USA. MA in Biology, 2008.
Connecticut College, Connecticut, USA. BA in Environmental Studies, 2002.

&nbsp
Publications
Dunning LT, Liabot AL, Olofsson JK, Smith EK, Vorontsova MS, Besnard G, Simpson K, Lundgren MR, Addicott E, Gallagher R, Chu Y, Pennington T, Christin PA, Lehmann CER. In press. The recent and rapid spread of Themeda triandra. Botany Letters.
Lehmeier* C, Pajor* R, Lundgren* M; Mathers A, Sloan J, Bauch M, Mitchell A, Bellasio C, Green A, Bouyer D, Schnittger A, Sturrock C, Osborne C, Rolfe S, Mooney S, Fleming A. In press. Cell density and airspace patterning in the leaf can be manipulated to increase leaf photosynthetic capacity. The Plant Journal. (*=co-first authors).
Liu H, Xu Q, Lundgren MR, Ye Q. 2017 Different water relations between flower and leaf periods: a case study in flower-before-leaf-emergence Magnolia species. Functional Plant Biology.
Liu H, Zhu L, Xu Q, Lundgren MR, Yang K, Zhao P, Ye Q. 2017 Ecophysiological responses of two closely related Magnoliaceae genera to seasonal changes in subtropical China. Journal of Plant Ecology.
Dunning* LT, Lundgren* MR, Moreno-Villena* JJ, Namaganda M, Edwards EJ, Nosil P, Osborne CP, Christin PA. 2017 Introgression and repeated co-option facilitated the recurrent emergence of C4 photosynthesis among close relatives. Evolution. 71: 1541-1555. (*=co-first authors).
Lundgren MR and Christin PA. 2017. Despite phylogenetic effects, C3-C4 lineages bridge the ecological gap to C4 photosynthesis. Journal of Experimental Botany 68: 241-254.
Olofsson JK, Bianconi M, Besnard G, Dunning LT, Lundgren MR, Holota H, Vorontsova MS, Hidalgo O, Leitch IJ, Nosil P, Osborne CP, Christin PA. 2016. Genome biogeography reveals the intraspecific spread of adaptive mutations for a complex trait. Molecular Ecology 25: 6107–6123.
Amsbury S, Hunt L, Elhaddad N, Baillie A, Lundgren MR, Vertbrugghen Y, Scheller HV, Knox JP, Fleming A, Gray J. 2016. Stomatal function requires pectin de-methyl-esterification of the guard cell wall. Current Biology 26: 2899-2906.
Bellasio C and Lundgren MR. 2016. Anatomical constraints to C4 evolution: light harvesting capacity in the bundle sheath. New Phytologist 212: 485-496.
Lundgren MR, Christin PA, Gonzalez Escobar E, Ripley BS, Besnard G, Long CM, Hattersley PW, Ellis RP, Leegood RC, and CP Osborne. 2016. Evolutionary implications of C3-C4 intermediates in the grass Alloteropsis semialata. Plant, Cell & Environment 39: 1974-1885.

Liu H, Lundgren MR, Freckleton RP, Xu Q and Q Ye. 2016. Uncovering the spatio-temporal drivers of species trait variances: a case study of Magnoliaceae in China. Journal of Biogeography 43: 1179–1191.

Lundgren MR, Besnard G, Ripley BS, Lehmann CER, Chatelet DS, Ralf G. Kynast, Namaganda M, Vorontsova MS, Hall RC, Elia J, Osborne CP, and P-A Christin. 2015. Photosynthetic innovation broadens the niche within a single species. Ecology Letters 18: 1021-1029.

Vorontsova MS, Haevermans T, Haevermans A, Razanatsoa J, Lundgren MR, and G. Besnard. 2015. The Genus Sartidia (Poaceae: Aristidoideae) in Madagascar. Systematic Botany 40: 448 - 453.

Lundgren, MR, Osborne CP, and P-A Christin. 2014. Deconstructing Kranz anatomy to understand C4 evolution. Journal of Experimental Botany 65: 3357-3369.

Hymus GJ, Cai S, Kohl EA, Holtan HE, Marion CM, Tiwari S, Maszle DR, Lundgren MR, Hong MC, Channa N, Loida P, Thompson R, Taylor JP, Rice E, Repetti PP, Ratcliffe OJ, Reuber TL, and RA Creelman. 2013. Application of ATHB17, an Arabidopsis class II homeodomain-leucine zipper transcription factor, to regulate chloroplast number and photosynthetic capacity. Journal of Experimental Botany 64: 4479-4490.

Lundgren, MR and SE Sultan. 2005. Seedling expression of cross-generational plasticity depends on reproductive architecture. American Journal of Botany 92: 377-381.

Lundgren, MR, CJ Small, and GD Dreyer. 2004. Influence of land use and site characteristics on invasive plant abundance in the Quinebaug Highlands of southern New England. Northeastern Naturalist 11: 313-332.

&nbsp
Coverage in the media
Broadening the Spectrum of Photosynthesis in the grass, Alloteropsis semialata. Commentary on Lundgren et al. 'Evolutionary Implications of C3-C4 intermediates in the grass Alloteropsis semialata' by Gregory Reeves and Julian Hibberd

Questions at the frontiers of botany: How can we protect plants from climate change? BBC Focus Magazine article by Carolyn Fry, December 2015.

Scientists move a step closer to understanding species distributions in the face of climate change. August 2015. Press release associated with Lundgren et al. 2015 Ecology Letters

Shedding light on photosynthesis research by Angie White
&nbsp
Links
Department of Animal and Plant Sciences, University of Sheffield
Plant Environmental Physiology Group
Christin Lab
Osborne Lab
Fleming Lab

&nbsp
Sheffield Plant Physiology Group
Twitter:
@shefplantphys
Facebook:
SPPG